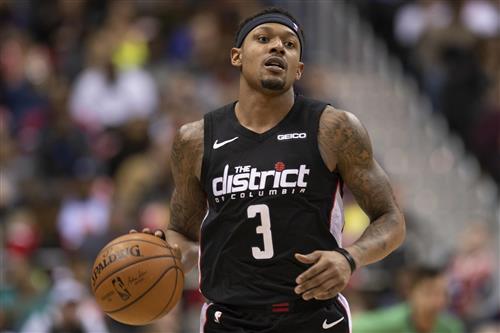 The Raptors face an impossible summer of decisions ahead. If they fail to secure an NBA Championship this postseason, where do they go from there? If Kawhi Leonard stays, do they give it another go with the same roster? If he leaves, do they rebuild completely, or use some of their other pieces to trade for another star to replace him?
In regards to the latter, Grant Hughes of Bleacher Report suggested that Bradley Beal could be the answer. For both Washington and Toronto, it gives them a chance for a fresh start.
"The Wizards would be reluctant to trade Beal after they watched him prove his mettle as a primary option, but this deal facilitates a semi-rebuild while also adding flexibility to a cap sheet in need of exactly that. Ibaka and VanVleet provide leverage in upcoming free-agent negotiations with Tomas Satoransky and Bobby Portis; if the Wizards have proven options at those positions, they might avoid overspending to keep incumbents out of desperation. Powell is a rotation wing who'd play significant minutes immediately, and Anunoby, coming off a down year, is the high-upside, buy-low asset who pairs nicely with a lottery-protected first."
Bradley Beal proved he is capable of being the first option with John Wall out.