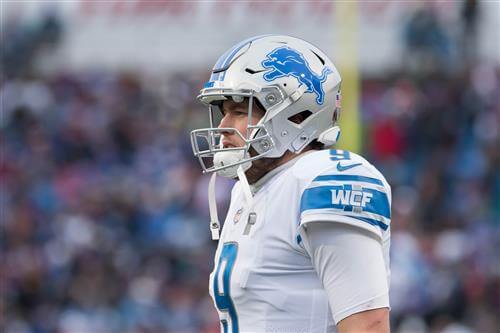 Turns out the Miami Dolphins tried to move on from quarterback Ryan Tannehill a year earlier than anyone thought.
The team mounted an effort, led by former coach Adam Gase, to trade for a quarterback to replace Tannehill before the 2018 season, according to multiple league sources.
And the target of Gase's attempt to upgrade the Dolphins at quarterback was Detroit Lions quarterback Matthew Stafford, sources also say.
Gase, in fact, reached out personally to Lions coach Matt Patricia to try to pry Stafford away from the Lions.
Gase and Patricia are friends and the Lions coach was new to the Lions at the time and considering all options on how to improve his new team.
Although it's not believed the talks reached a point where the Dolphins were asked what they were willing to give for Stafford, it is believed Gase would have offered at minimum Miami's 2018 first-round pick and probably more.
Patricia, obviously recognizing Stafford's value to the Lions, told Gase he was not willing to move on from the quarterback at that point, per sources.