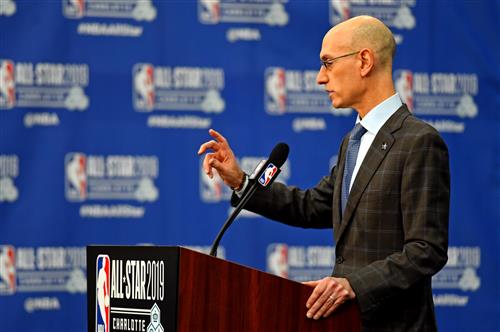 Adam Silver still thinks the NBA All-Star Game needs a dramatic overhaul, and this year's exhibition in Charlotte didn't change his mind.
"The All-Star Game didn't work," the commissioner said at the MIT Sloan Sports Analytics Conference on Friday, adding that the game was "an afterthought" of the weekend, according to the Associated Press.
"I get it. We put an earring on a pig."
Silver brought up the possibility of a midseason tournament replacing the All-Star Game if the league cuts the regular-season schedule down to roughly 70 games.