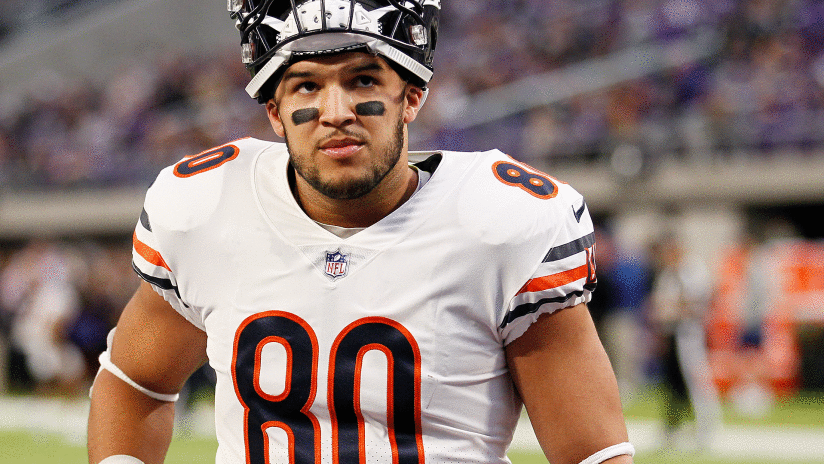 Trey Burton on Monday clarified the strange, 11th-hour injury that sidelined him from the Bears' 16-15 loss to the Philadelphia Eagles that knocked his team out of the playoffs.
Burton said he came into the Bears' practice Friday feeling a little stiff, but was able to fully participate for the duration of practice. When he got home on Friday, his groin felt stiffer, and then when he woke up Saturday morning it was "completely locked."
"I had a tough time walking, tough time really doing anything," Burton said. "Tried to do everything we could Saturday, Saturday night, really all day, and then Sunday morning. But it wouldn't loosen up and let go. I wasn't able to play."
Burton initially said he thought he was fine after Friday's practice and would be able to push through it, so he didn't get any treatment. But he did mention his body has a history of locking up like it did when "it feels any threat," and even in doing "everything possible" on Saturday, he said, he wasn't able to go.