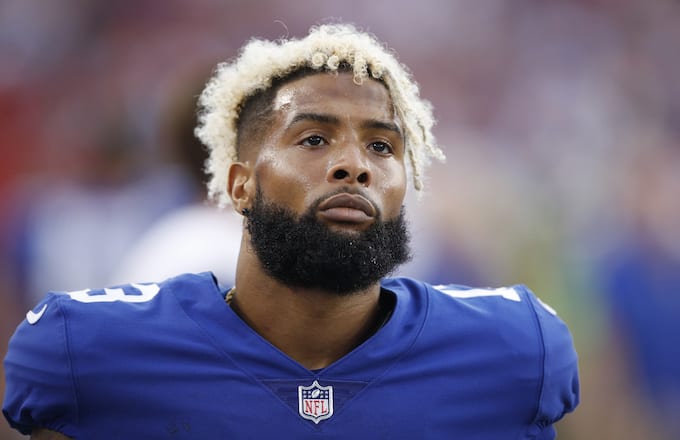 So the draft came and went, and Odell Beckham Jr. is still a Giant.
Dave Gettleman didn't quit on talent after all.
Between now and the opening of training camp, the Giants should build on the momentum of good vibes and engage in serious negotiations with the Beckham camp and reach a deal that will make him the highest-paid receiver in football: three years, $54-57 million or five years, $90-95 million. Something along those lines.
Yes, pay the man.
It appears that Beckham has begun to play ball with the new regime, can't wait to play ball with his new fast friend/"little brudda" Saquon Barkley and form a younger Killer Bs tandem than Antonio Brown and Le'Veon Bell.
No one is interested in the distraction of a training-camp holdout that would mar the beginning of the Pat Shurmur era.
Beckham and Shurmur have the beginnings of a relationship forged on honesty and mutual respect, and there are encouraging signs John Mara's loud message that no one is untouchable in the wake of Beckham's latest behavioral foible in Paris seems to have been received.
Of course, with so many millions on the line, why the hell wouldn't it be?