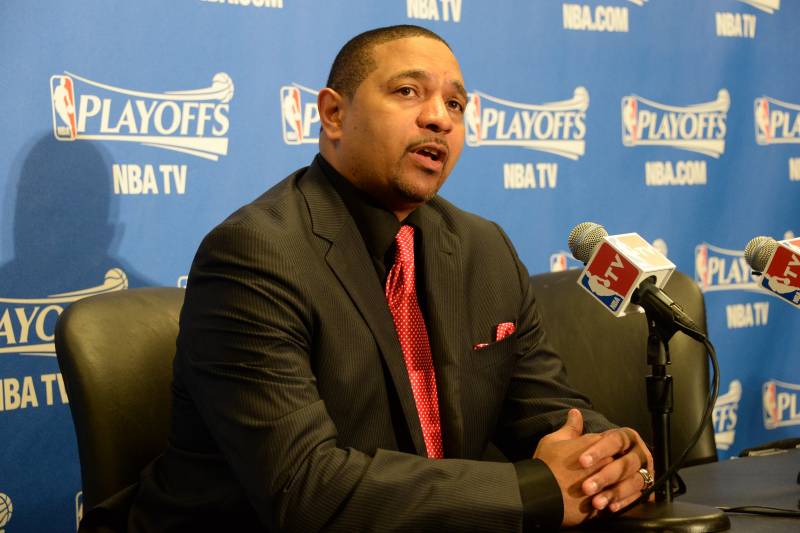 Mark Jackson will interview for the New York Knicks' head coach vacancy Wednesday, ESPN's Chris Haynes reported Monday.
Jackson spent three years as the Golden State Warriors' head coach, compiled a 121-109 record and helped the team reach the playoffs on two occasions.
ESPN's Adrian Wojnarowski reported Sunday that the Knicks had three candidates they were seriously considering as Jeff Hornacek's replacement: Jackson, David Fizdale and Jerry Stackhouse.
Were the Knicks to hire Jackson, they may encounter some resistance from their fanbase.
While Jackson helped lay the groundwork for a Warriors team that would become a modern-day dynasty, it may not be a coincidence Golden State went from losing in the first round of the playoffs in 2014 to winning a title in 2015.